Ameland wants to be a leader in the energy transition and meet the national climate objectives fifteen years earlier than the rest of the Netherlands. Together towards the energy of the future.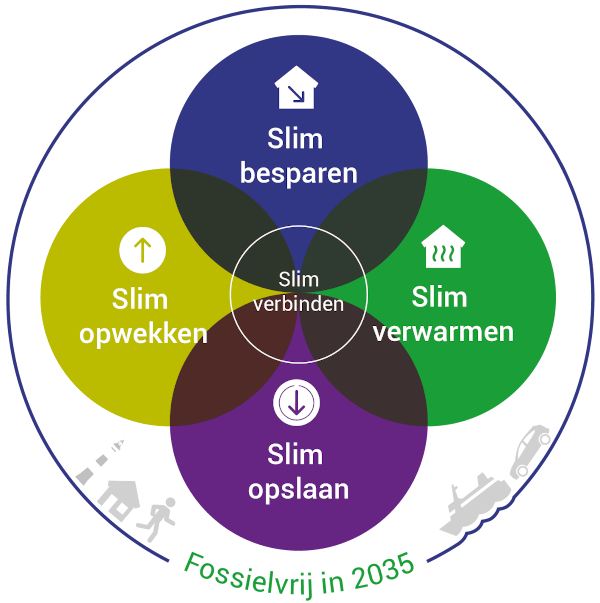 To achieve this 2035 goal, we will have to save, generate, store and heat smartly! By connecting these smartly, we are working on a future-proof fossil-free energy system.
View animation
Together
Only together can we achieve this. Through projects at and with residents and entrepreneurs and through large projects for the entire island.
Slim besparen doen we door minder te gebruiken. Dit kunt u thuis doen, maar dit doen we ook op eiland-niveau.
Lees meer
Slim verwarmen doen we door samen te onderzoeken wat de beste manier is voor Ameland om iedereen te voorzien van warmte.
Lees meer
Slim opslaan doen we door energie die we niet direct gebruiken ergens op te slaan. Wanneer er vraag is naar de energie kunnen we deze weer gebruiken.
Lees meer